Barrett Martin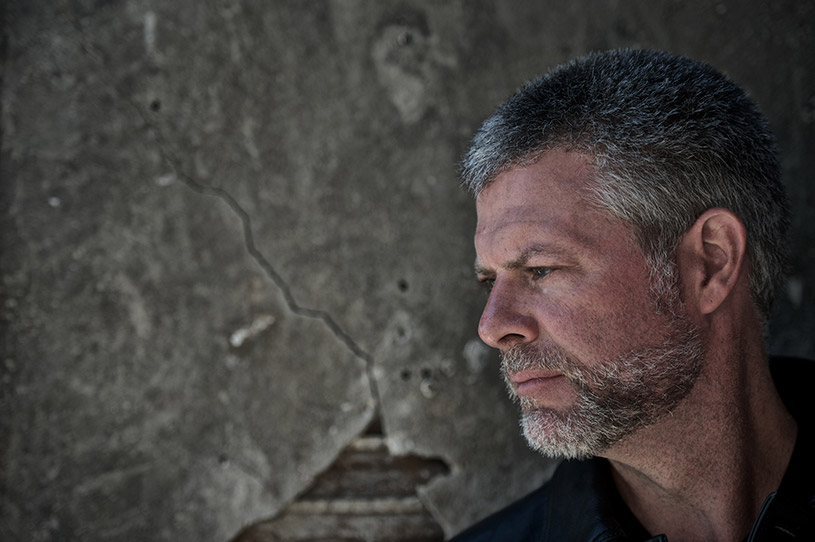 Listen and Buy
Barrett Martin Group
Transcendence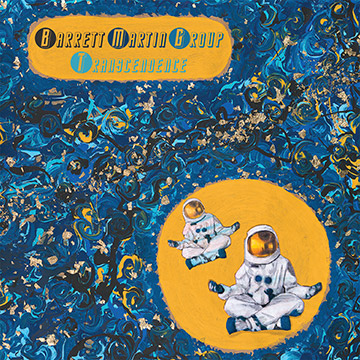 Listen
Buy
Barrett Martin
The Singing Earth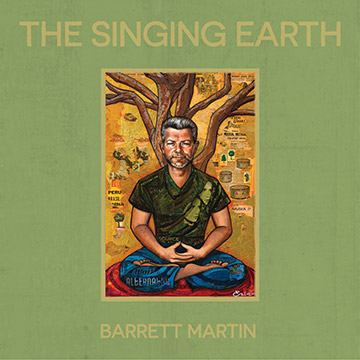 Barrett Martin Group
Artifact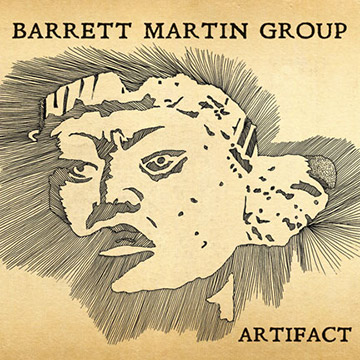 Listen
Buy
Barrett Martin Group
Atlas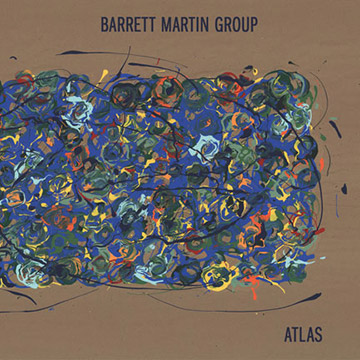 Listen
Overture I: Barbary Coast
Buy
Barrett Martin Group
Zenga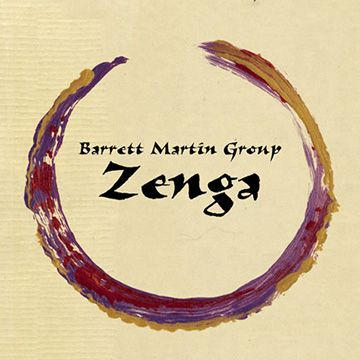 Listen
Buy
Barrett Martin Group
Earthspeaker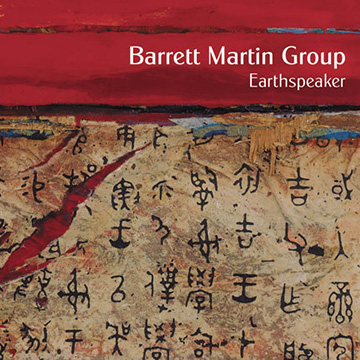 Listen
Buy
Barrett Martin Group
The Painted Desert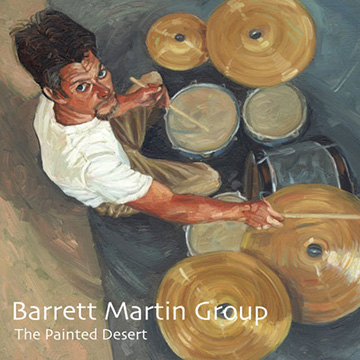 Listen
Buy
Biography
Barrett Martin is a drummer, composer, producer, and award-winning writer best known for his work with several prominent Seattle bands including, The Barrett Martin Group, Walking Papers, Mad Season, Screaming Trees, Tuatara, Skin Yard, and the Levee Walkers. He has played on over 100 albums and film soundtracks to date, and when he is not on tour, he produces albums that range from indigenous music, to jazz, blues, and rock & roll. Martin holds a masters degree in ethnology and linguistics and is a professor of music at Antioch University Seattle. He writes a music and culture blog for the Huffington Post, and in 2014 he was awarded the ASCAP Deems Taylor/Virgil Thompson Award for excellence in writing. His first book is titled, The Singing Earth, and his band, the Barrett Martin Group, has made 5 studio albums to date.
His blog for Huffington Post can be read here: The Huffington Post
The Singing Earth is a collection of musical adventure stories from musician and writer Barrett Martin. The book chronicles Martin's musical work on 6 continents starting with his involvement in the 1990's Seattle music scene, and then explores song lines and sea trails in Australia and New Zealand; trance drumming in Central America; Griot music in West Africa; musical diplomacy in Cuba; touring with a Brazilian rock band; recording shamanic music in the Peruvian Amazon; playing the blues in the Mississippi Delta; recording in the Palestinian West Bank; the power of resistance in American music; and the influence of Asia in music and culture. There is also a companion CD soundtrack that comes with the book, which contains rare, unreleased songs from Martin's various bands, as well as field recordings from the incredible musical environments he has visited. Those who read and listen to the musical journey that Martin describes will find themselves transported through exotic global landscapes where they learn about the connections between ecology, community, and the music that connects us to our greater humanity.
Discography
(*) Indicates Albums Produced
2017 BARRETT MARTIN – "The Singing Earth" (Sunyata Records)*
2017 AYRON JONES – "Audio Paint Job" (Sunyata Records)*
2016 CEDELL DAVIS – "Even The Devil Gets The Blues" (Sunyata Records)*
2016 NANDO REIS – "Jardim-Pomar" (Relicario)*
2016 LEVEE WALKERS & RAQUEL SOFIA – "El Viento/Alma" (HockeyTalkter)*
2016 LEVEE WALKERS & JAZ COLEMAN "Freedom Song/Tears For The West" (HockeyTalkter)*
2016 TUATARA – "Shamanic Nights: Live In The City" (Sunyata Records)*
2015 CEDELL DAVIS – "Last Man Standing" (Sunyata Records)
2014 TUATARA – "Underworld" (Sunyata Records)*
2014 VAUDEVILLE ETIQUETTE – "Debutantes & Dealers" (Sunyata Records)*
2013 MARK LANEGAN – "Imitations" (Vagrant Records)
2012 WALKING PAPERS – "Walking Papers" (Sunyata Records)*
2012 BARRETT MARTIN GROUP – "Artifact" (Sunyata Records)*
2012 NANDO REIS – "Sei" (Relicario)
2011 SCREAMING TREES – "Last Words: The Final Recordings" (Sunyata Records)*
2011 BARRETT MARTIN GROUP – "Atlas" (Sunyata Records)*
2010 COBIRDS UNITE – "CoBirds Unite" (Local 638)
2009 UNDER THE ROSE – "Under The Rose" (UR Records)
2009 BARRETT MARTIN GROUP – "Zenga" (Sunyata Records)*
2009 TUATARA & COLEMAN BARKS – "The Here And The Gone" (Sunyata Records)*
2008 DAVE CARTER – "Commitment And Change" (Sunyata Records)*
2007 TUATARA – "East Of The Sun, West Of The Moon" (Sunyata Records)*
2006 NANDO REIS – "Sim e Nao" (Relicario)
2006 SHIPIBO SHAMANS – "Woven Songs Of The Amazon" (Sunyata Records)*
2006 BARRETT MARTIN GROUP – "Earthspeaker" (Sunyata Records)*
2006 BOLA ABIMBOLA – "Ara Kenge" (Sunyata Records)*
2005 JACK ENDINO – "Permanent Fatal Error" (Wondertaker)
2004 ROGER GREENAWAY – "Wayt" (Independent)
2004 BARRETT MARTIN GROUP – "The Painted Desert" (Sunyata Records)*
2003 NANDO REIS – "A Letra A" (Universal)
2003 TUATARA – "The Loading Program" (Sunyata Records)*
2003 NERO – "Confession #1" (Independent)*
2002 CEDELL DAVIS – "When Lightning Struck The Pine" (Sunyata Records)*
2002 TUATARA – "Cinemathique" (Sunyata Records)*
2001 NANDO REIS – "Infernal" (Warner Bros.)
2001 THE MINUS 5 – "Let The War Against Music Begin" (Mammoth)
2001 THERAPY? – "Shameless" (Ark 21)
2000 QUEENS OF THE STONE AGE – "Rated R" (Interscope)
2000 THE TWILIGHT SINGERS – "As Played By The Twilight Singers" (Columbia)
2000 NANDO REIS – "Para Quando O Arco" (Warner Bros.)
2000 THE MINUS 5 – "In Rock" (Book Records)
2000 VICTORIA WILLIAMS – "Water To Drink" (Atlantic)
2000 MARK OLSON – "My Own Jo Ellen" (Independent)
1999 STONE TEMPLE PILOTS – "No. 4" (Atlantic)
1999 MARK LANEGAN – "I'll Take Care Of You" (Sub Pop)
1999 VARIOUS ARTISTS – "More Oar" (Birdman)
1998 REM – "Up" (Warner Bros.)
1998 TUATARA – "Trading With The Enemy" (Epic)*
1997 LUNA – "Pup Tent" (Elektra)
1997 MARK EITZEL – "West" (Warner Bros.)
1997 THE MINUS 5 – "The Lonesome Death Of Buck McCoy" (Hollywood)
1997 TUATARA – "Breaking The Ethers" (Epic)*
1997 PROTEIN – "Ever Since I was A Kid" (Hollywood)
1997 VARIOUS ARTISTS – "Flying Traps" (Hollywood)*
1996 MIKE JOHNSON – "Year Of Mondays" (Atlantic)
1996 SCREAMING TREES – "Dust" (Epic)
1995 VARIOUS ARTISTS – "Working Class Hero" (Hollywood)*
1995 SEAWEED – "Spanaway" (Hollywood)
1994 MAD SEASON – "Above" (Columbia)*
1994 MIKE JOHNSON – "Where Am I" (Up)
1993 SKIN YARD – "Inside The Eye" (SST/Cruz)
1992 SCREAMING TREES – "Sweet Oblivion" (Epic)
1991 SKIN YARD – "1000 Smiling Knuckles" (SST/Cruz)
1989 THIN MEN – "A Round Hear" (Ensign)
Film Soundtracks
2014 SAVE YOUR PLANET EVERY DAY – Documentary
2006 WOVEN SONGS OF THE AMAZON – Documentary (Green Spider Films)
2006 AUSANGATE – Documentary (Kontent Reel)
2003 THE FOG RAVENS – Documentary  (Fog Raven Productions)
2001 THANK YOU, GOOD NIGHT – Feature Film (Independent)
1999 LUSH – Feature Film (Lion's Gate)
1997 BEST MEN – Feature film (MGM)
1997 DECEIVER – Feature film (MGM)
1996 HYPE! – Documentary (Independent)
1992 SINGLES – Feature Film (Warner Bros.)