Vaudeville Etiquette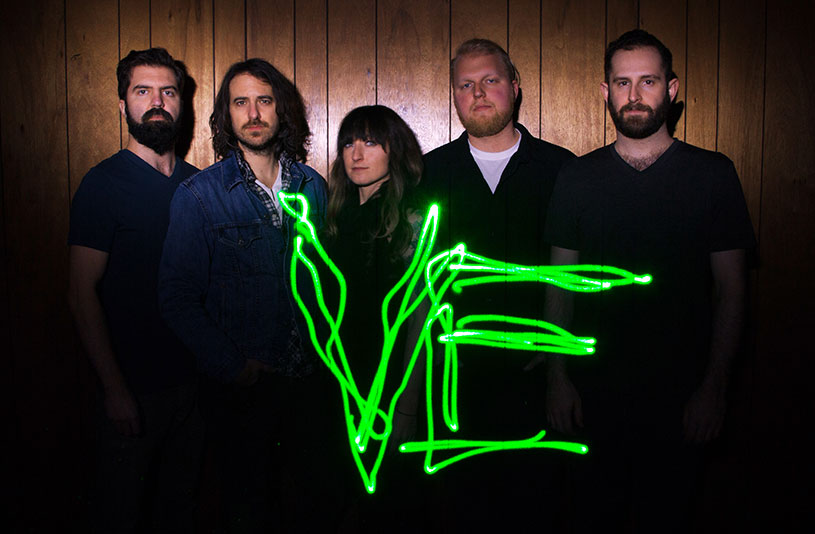 Vaudeville Etiquette – Debutantes & Dealers
Seattle folk-rock band Vaudeville Etiquette embraces their scope of influences moving fearlessly from swinging roots rock, to country, jazz, and blues.Comprised of Tayler Lynn, Bradley Laina, Matt Teske, Sander Vinberg, & Bryce Gourley, the band puts on a spirited live show that dares to span genre and category and brings viewers to their feet…or knees. Their debut albumDebutantes & Dealers is a dynamic andambitious journey, rife with boot-stomping anthems and airy melodic ballads. It releases on Sunyata Records April 15th, 2014.
The first show they ever booked, Bradley Laina and Tayler Lynn lied about being in a band. It wasn't so much a lie, just a "yes" where others might have said "no."
They were sitting in a little bar just off Hollywood Blvd in Los Angeles and struck up conversation with a man who happened to be the booker. Like any struggling musicians would, they answered "yes" to his invitation to perform at the bar. Problem was, they didn't have a set prepared. Or, for that matter, a moniker.
"He asked about the band's name," recalls Lynn. "We hemmed and hawed, then noticed that the bar was covered in gorgeous backlit slides from the silent film era. The one that caught our eye was a title card from a film called 'Vaudeville Etiquette.'
It spoke to us in the same way our music did. Not only did we love the early 20th century aesthetic, but we also loved the unapologetic variety that Vaudeville as a theatrical genre brought to the stage. Bradley and I always talked about never wanting to just sit in front of an audience and play music. We wanted to engage people, to perform for people, to put on a show; a complete performance that was able to span genre or category. Vaudeville Etiquette, it turned out, was exactly what we were looking for."
Prepping for the showcase led to an onslaught of new music and a monthly residency at the bar, but Laina and Lynn still grappled to pay rent and acquire a loyal and dedicated audience for Vaudeville Etiquette.
The duo, who had met at a music school in Seattle, moved to California in search of greener pastures. But as Laina puts it, "It's tough to build an audience in a city like LA, where most of the audience is looking for an audience of their own." Adds Lynn, "It was time to take the grit and struggle we'd endured and bring it back to Seattle. We knew we'd find a hungry audience there and a unique sense of community that would allow us to be ourselves. That's where we would grow, that's where we could generate attention organically. From the bottom up, with loyal fans that actually want to hear new music and see live shows."
With another yes, Lynn and Laina packed their bags and returned home to Seattle and began looking for other members to help turn their duo into a full-blown band. Matt Teske was the first addition, a guitarist by trade, he was looking to push the conventional genre boundaries of his favorite new instrument, the pedal steel. After replying to an ad on Craigslist for "anyone who wants to play anything," the three hit it off instantly and continued to apply the same genre-bending criteria in searching for the rest of the band.
"You have to be fearless in attempting to blend any style of music with us." says Laina, "If we've got a country tune that needs a calypso backbeat and an African bassline, we have to all say yes and try that together. Sometimes it works, and sometimes it doesn't but we all have to be on board to go a little crazy to ultimately end up at what sounds right."
Bryce Gourley was up for the task when he joined as drummer. He grew up listening to his parents' classic rock albums and noticing the idiosyncrasies in the drum lines of each. Sander Vinberg, a bassist whose Swedish background and love of folk and jazz music contributed to his sophisticated tone and firm grasp on theory, rounded out the band in a grounded yet vastly experimental way. It was then that Vaudeville Etiquette really started to take serious form.
"It took a few tries, but there was a point where the five of us felt like a real family with an equal hierarchy and a balanced sense of valuable input" says Lynn, "That's when we knew we had something, something worthy of recording."
Vaudeville Etiquette built a steady following playing shows around Seattle and the demand for a CD was mounting. With a very small budget and not a lot of connections, the band made a plan to release two EPs in 2013 to save on recording costs of making an entire album at once. The first EP was to be titled "Debutantes," the other "Dealers" that would then culminate into a full-length album titled "Debutantes & Dealers." The title taken from a line in their song "F. Scott" written by Lynn in which she fantasizes about her love for author F. Scott Fitzgerald.
After a shoestring DIY recording process, "Debutantes EP" was released in May 2013 to a sold-out crowd at Seattle's Tractor Tavern. It was that performance that piqued the attention of Barrett Martin, drummer for Screaming Trees, Mad Season, and Walking Papers. He offered to produce the band's debut album, bringing along legendary musician and producer Jack Endino to mix.
With the demand for more new music following the success of "Debutantes EP," and with Seattle legends Martin and Endino in tow, Vaudeville Etiquette skipped the release of the rumored "Dealers EP" and went straight into recording the full-length album "Debutantes & Dealers" in the summer of 2013.
"Barrett Martin has such strong vision and endurance. He has this almost mystical ability to actualize the sonic landscapes he dreams up in his head and articulate them in such a concise way." says Lynn. "He makes a suggestion and it most always leaves you thinking, 'Yes, that's absolutely what I needed to hear.' It's incredible."
"Endino and Martin work together in this hilariously perfect pair. You can feel the creative history between the two as if they were brothers," says Laina. "Jack can give Barrett a look and he'll know exactly how to respond to that."
"Barrett is the generous yin to Jack's tight-lipped yang." Lynn explains with a smile, "We always knew Jack liked something when he'd spin around in his chair and say 'Well, that didn't suck.' It was the highest compliment coming from him!"
Vaudeville Etiquette's debut album Debutantes & Dealers is a dynamic and ambitious journey, rife with boot-stomping anthems and airy melodic ballads. First track "Blood & Bone" is a catchy call-to-arms written by Lynn summoning anti-establishment sentiments while honoring the lineage of family and community. "Devil's Daughter," a muddy southern rock tune, conjures the strong imagery of a corrupt priest drowning his congregation during baptism and showcases Laina's firm grasp on storytelling as well as Teske's wailing pedal steel. The album's emotional centerpiece is "Oh," a vulnerable, loving, and wistful ballad that heavily features Vinberg's upright bass. The somber country laced "Abeline" pays homage to failed love in the face of adversity, a love song for the likes of Bonnie & Clyde. "Enemy Lines" a violent yet sentimentally heartbreaking duet between Lynn & Laina features string arrangements from Andrew Joslyn and the Passenger String Quartet, whom they managed to bring in the studio in between their tour with Macklemore. Barrett Martin even shows up on a few tracks playing vibes and percussion.
"There is so much community and collaboration on this album," says Lynn. "We wanted to incorporate and embrace as many of our friends and their talents as we could. It's our way of saying 'thank you' to a music community that took us under their wing. It's a dedication to our homecoming."
© Copyright Barrett Martin 2011
---
Listen and Buy
Vaudeville Etiquette
Aura Vista Motel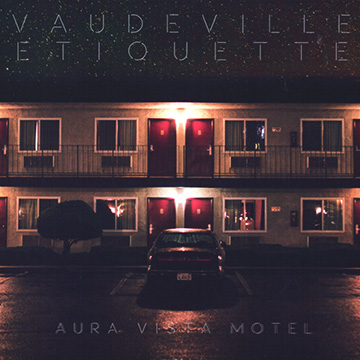 Listen
Buy
Vaudeville Etiquette
Debutantes & Dealers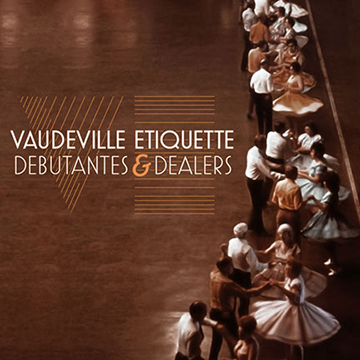 Listen
Buy